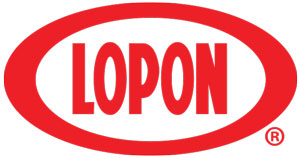 Our trademark LOPON® includes different groups of additives like dispersing agents, defoamers and stabilizers which are widely used in water-based paints and plasters.
Dispersing Agents
The LOPON® dispersants enrich our dispersing agent portfolio with different functionalities providing a wide range of solutions to meet the needs of the coating industry. Compared to polyphosphates, our polyacrylates have the advantage of being structurally similar to the binder. This increased compatibility with many binders results in improved film formation and positive impact to scrub resistance and gloss.
Defoamers
Our LOPON® E defoaming agents are highly effective solutions for defoaming water-based formulations. In order to meet the growing need for sustainable and eco-friendly products, most of our solutions are based on bio-renewable raw materials and are free of volatile organic compounds and mineral oil.
Stabilizers
We have developed highly effective additives for silicate emulsion paints which prevent the silicate groups in water glass from building up a polymeric network during storage and thus prevent the paints from thickening. With our stabilizers the viscosity levels off quickly and remains stable over a long period of time. We also offer VOC free products for indoor application.
Product


Recommendation Guide

Find the right solution for your application by using our guided recommendation tool. Search by product type, market or brand to find the best match for your needs.