ICL Hammond Volunteers with Families Anchored in Total Harmony Farms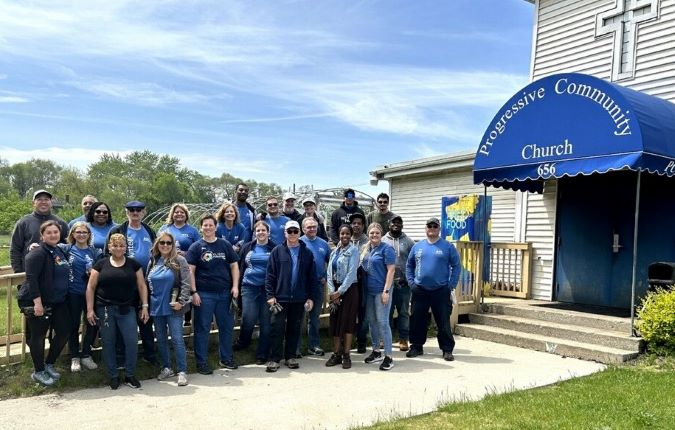 On Monday, May 15th, the ICL-Hammond crew from the Plant, Marketing, Sales, Technical Service, and R&D all gathered at Faith Farms CDC in Gary, Indiana. Families Anchored In Total Harmony, Inc. (FAITH CDC) is a social, environmental and food justice organization that advocates for equitable access to available resources that benefit the residents in the city of Gary and throughout Northwest Indiana. The Hammond Team donated toiletries, laundry necessities, hygiene products, cleaning supplies, and paper towels for their Blessing Boxes. This was an initiative Faith Farms started in December of 2022 to provide people in the community with essential items.
While at the farm, the Hammond Team toured the property and learned about several of their programs including promotion of student farmers, teaching food is medicine, and building healthy culinary/nutritional tutorials for the community. The Hammond Team also had the opportunity to see and hear about the development their Fresh Frozen, Aqua/Hydroponics and renewable energy facilities which will help them fulfill the community needs long term.
After the tour, the Hammond Team went to work removing grass around the fruit trees, moving mulch, and planting seedlings. Additionally, part of the Hammond team assisted with extracting honey from beehive panels, spinning, filtering and bottling for outside sales. It was humbling and inspiring experience for all.
The Hammond Team will continue the support Faith Farms in their initiatives to provide the tools for the community to grow bigger, healthier and stronger — together. What a great way to partner with the local community! Thank you to all of the volunteers!